Samsung HMX-F80, Family-Friendly Camcorder
Reinvent the home video with a high-performing and innovative camcorder. The Samsung F80 HD camcorder?s 52x optical zoom brings you closer to the action than ever before. You?ll record in incredibly immersive 1280 x 720 30p HD, and with only a quick and simple HDMI connection you can play it back in high definition, too. The CMOS sensor makes sure you see it all with more natural and accurate colour. Even if you?ve been filming for years, you?ve never seen anything like this.
Incredible zoom for incredible details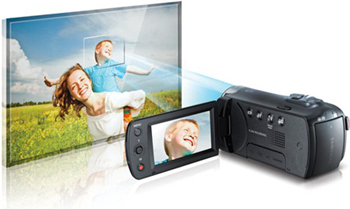 52x Optical Zoom (65x intelli-zoom)
We know that a powerful optical zoom lens is a critical feature in any camcorder so that?s why the Samsung F80 comes with a 65x intelli-zoom (52x optical zoom lens) lens. It brings you as close to the action as you need to be and ensures that every image is as clear and crisp as you remember them. To create a higher zoom rate, we?ve added additional pixels from the image sensor to the existing optical zoom.

Capture crystal-clear video with HD recording

HD Recording (1280 x 720 30p)
Experience the same clarity, richness, and vibrancy you do while watching high definition movies with your own videos. 1280 x 720 30p HD recording offers 2.5x better resolution than conventional standard definition camcorders. And since video is captured at 30 frames per second, you?ll enjoy a cinematic-like presentation especially when played back on your large screen HDTV or desktop HD monitor.
Convert your memories to high definition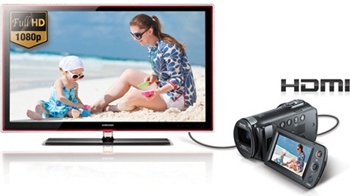 HDMI Output
You live in an HD world, relive it in high-definition too. Simply connect the F80 to any HDTV, HD monitor or DVD player via an HDMI cable, and then watch as birthday parties, soccer games and vacation adventures play back sharply and vibrantly, with full-quality high resolution. Enjoy every detail as vividly as you remember seeing it.
More natural hues in every image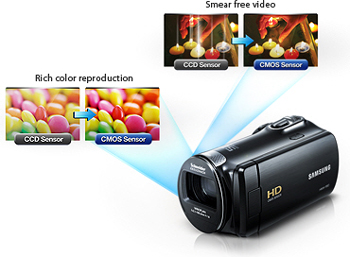 True colour with CMOS
Whether lush greens in a garden, cool blues of an ocean, or a ruby-toned party dress, accurately capture the many colours of life. The F80 features a CMOS Sensor, which filters light into separate red, green and blue elements for colour reproduction that is richer, deeper, and more natural looking than any taken with a CCD Sensor. You?ll also enjoy clearer images, with no vertical smears.
Bookmark your favourite scenes with My Clip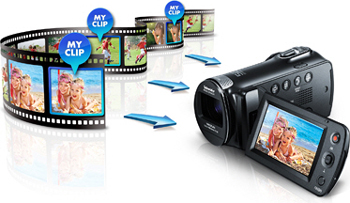 My Clip
Play back your favourite moments of a night out with friends or your hike through the woods without having to waste time fast-forwarding or rewinding. The My Clip feature allows you to tag any scene in your video, so you can instantly relive the most hilarious bits or amazing sights over and over again with no additional editing.
Stay charged on the go with USB Charging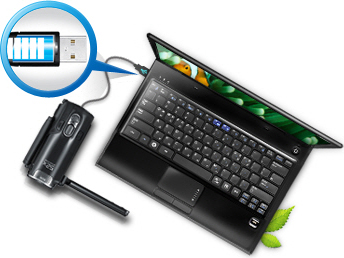 USB Charging
The convenient USB Charging feature helps you keep the F80 fully charged while on the go. Instead of having to search for an electrical outlet, simply plug the F80 into your laptop or any device with a USB port. The F80 even charges when you use the USB cord to upload your content, making it easy to be powered up and ready to shoot wherever you are.
Record the passing of time in HD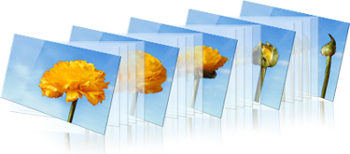 Time Lapse
Time-Lapse recording enables an event such as sunsets or cloud passing by in the sky that takes hours to be captured and condensed. Still frames are taken at preset intervals and then put in sequential order to create an HD video file that depicts the passing of time.

2.7" Wide LCD
With the wide 2.7" LCD display, you can see everything in the shot even when you?re next to the camcorder. That?s because the LCD display features a wide viewing angle that lets you see images on the screen clearly while you shoot, even when you?re looking from the side, above, or below.
HDIS (Hyper Digital Image Stabiliser)
Unstable hands can cause camcorder footage to be shaky and blurred. Thanks to its advanced computational power, the F80 realises precision image stabilising by motion analysis.
F1.8 Lens
The F80 comes with an F1.8 lens that ensures high-quality video, even in low light conditions. Whether you?re shooting an intimate, candle-lit dinner in a restaurant or a setting sun at dusk, the bright, wide aperture lens captures sharp, crystal-clear images every time.