Busy professionals looking for a reliable and discreet headset should invest in the Jawbone ERA. Style and durability can go hand in hand thanks to this latest technology. The Jawbone ERA Bluetooth headset has a unique design and will not drop calls. The top military-grade noise and wind canceling technology ensures that all background noise and wind is eliminated. Every call will be crystal clear thanks to this headset?s advanced technology.
Comfortable and Attractive Bluetooth Design
Jawbone ERA has a sleek, lightweight design. Hands-free calling is easy thanks to this comfortable headset. This model works with most phones and even offers three-way calling. Busy professionals commuting to work or soccer moms rushing to baseball games will love the 25-percent larger wideband speaker, which offers clear Bluetooth audio. All volume and call control can be handled directly on the headset.
Block Out the World with Noise and Wind Canceling Features
Whether at a baseball game, party or at home with the family, users will be able to hear their calls without issue. The noise and wind canceling features eliminate all background noise. Thus, users don?t have to fumble important business calls or ask the same question twice. Those who use the Jawbone ERA headset will always be able to hear and be heard.
Make Use of the Latest Military-Grade Technology
This Bluetooth headset comes with military-grade technology originally intended for tank commanders and helicopter pilots. NoiseAssassion 3.0 not only blocks out all wind and noise but auto-adjusts for inbound calls. The Jawbone ERA headset also has Caller ID, allowing the user to screen their calls. Investing in this model is a chance to have one of the most advanced headsets on the market.
Users who invest in the Jawbone ERA headset will be using the only model that comes with military-grade technology. In-headset controls allow users to easily end and hold calls as well as adjust the volume. There are also apps to download. This model offers upwards of 5.5 hours of talk time. This is a whole new generation of headset!
FEATURES
Kill All Background Noise
Jawbone ERA is the only Bluetooth headset equipped with military-grade NoiseAssassin 3.0, the latest version of Jawbone's industry-first noise and wind canceling technology. Originally developed for use by tank commanders and helicopter pilots, NoiseAssassin 3.0 eliminates background noise better than any other headset. It also auto-adjusts inbound call volume and intelligibility to your environment. Whether you're at a noisy ball game or on the road, you'll always hear and be heard.

Listen in HD
Music, video and calls never sounded better. With its 10mm wideband speaker?our biggest, most powerful speaker yet (25% larger than previous models)?podcasts, Pandora tunes, YouTube videos, driving directions and more come vibrantly to life in full-spectrum, HD-quality sound. Jawbone ERA is also the most convenient way to enjoy all your mobile media and calls in one place. No more clunky headphones, no more tangled cords. You'll be totally hands-free and never miss a beat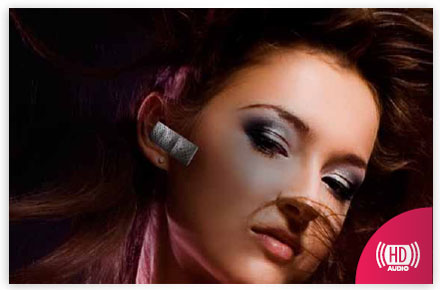 Magical Motion Controls
Jawbone ERA is the first headset with a built-in accelerometer and patented MotionX technology. Out of the box, you can ShakeShake Jawbone ERA into pairing mode or TapTap to answer phone calls. And because Jawbone ERA is completely integrated with the online MyTALK platform, it will continue to gain functionality as we develop new motion applications. ShakeShake and TapTap is just the beginning.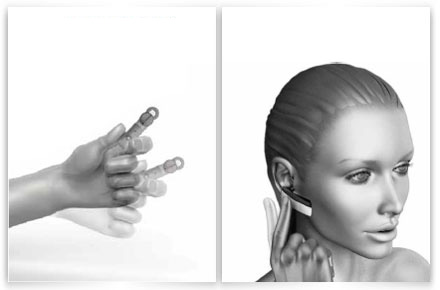 Get Apps & Updates Via MyTALK
Like other Jawbone products, Jawbone ERA gets better with time when synced with Jawbone's industry-first MyTALK platform. Download apps, customize new features like Caller ID by Name (exclusive to Jawbone ERA), set different voices or language options, even program Jawbone ERA to send emails and text messages using your voice. Just sign into mytalk.jawbone.com, plug in your headset, and sync whatever apps and updates you want.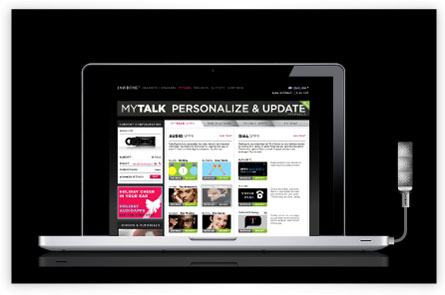 Keep Tabs on Battery Life
You'll never run out of juice with Jawbone ERA. To check battery status, glance at the battery meter that automatically displays in the status bar of your iPhone (Blackberry and Android available at MyTALK). Or, if your phone is out of reach, just press the TALK button on Jawbone ERA to hear an update: "About 5 hours of talk time remaining". Or just do nothing: when your battery is running low, you'll hear a reminder to charge up whispered in your ear. Jawbone ERA rechargeable lithium-ion now holds an additional hour of battery life?up to 5.5 hours of continuous use.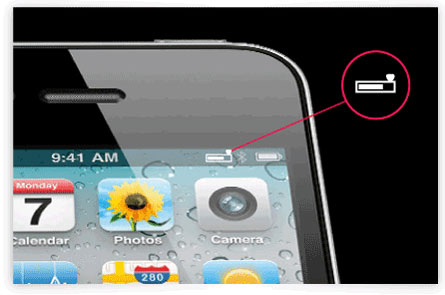 It's All in the Details
Perfect Fit
Every Jawbone ERA comes with eight earbuds and an optional binaural earloop, ensuring the perfect fit in either ear, no matter what your size. It's so light and comfortable, you'll probably forget you're even wearing it. Jawbone ERA also includes Jawbone's innovative Spout earbud, a breakthrough design that channels audio directly into your ear, providing the clearest sound.