***OPEN BOX***
This OPEN BOX product you are browsing has been inspected by our qualified technicians to ensure that it meets factory specifications. It is guaranteed to be in perfect working order but it is sold in "AS IS" condition (for example, the box may be torn, there may be cosmetic scratches, etc), returns will not be accepted unless the item is found to be defective. Please contact us with any questions BEFORE placing an order. We accept PayPal and all major credit cards. We do our best to describe each item we are selling to the best of our ability. Bear in mind that the item is sold as-is.
SB-300 AF Speedlight
Take control of the lighting around you with this compact Speedlight for D-SLRs and hot-shoe equipped COOLPIX cameras. Find new inspiration: use the 120 degree tilting head to bounce the flash off a nearby wall or ceiling (bounce flash), eliminate unwanted shadows on your subject (fill-flash) or illuminate a poorly lit scene with a soft, balanced light tailored to your shot.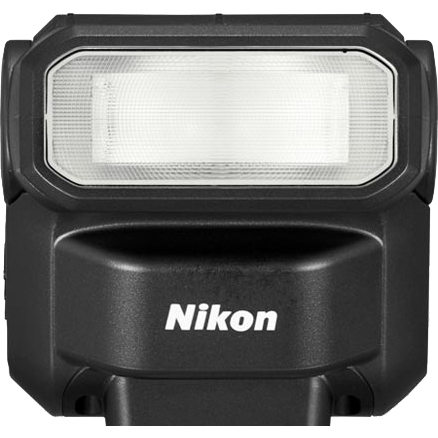 Lighting simplicity
The right lighting can transform an everyday shot into an extraordinary memory. Even if your camera has a pop-up flash, an external Speedlight provides capabilities and control that every shooter can appreciate?so much more than simply illuminating a dimly lit scene. The compact, lightweight SB-300 AF Speedlight makes it easier than ever to harness the power of a Nikon Speedlight. With its simple operation, excellent performance and approachable price tag, the SB-300 AF Speedlight belongs in the camera bag of every D-SLR or accessory-shoe equipped COOLPIX owner. Take control of the lighting around you.
Shed light on new opportunities
Soft, balanced lighting with fill-flash and tilt capabilities
With the SB-300 AF Speedlight, you'll enjoy a flash that's soft and balanced for excellent color, skin tones and lighting throughout your entire composition - not just on your main subject. Use it in bright situations to fill in unwanted shadows (fill-flash), or use its 120 degree tilt capability to bounce your flash off the ceiling or a nearby wall for even softer, less direct lighting on your subject (bounce technique).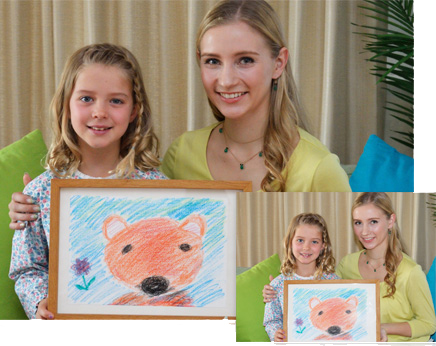 Outstanding flash precision
Lighting tailored to each shot
Nikon's i-TTL (intelligent Through-The-Lens) flash coverage technology tailors the characteristic of the flash to the shot. An imperceptible pre-flash fires milliseconds before the main flash to gather information about the scene - shadow areas, subject distance and reflectance. Your i-TTL capable camera and the SB-300 AF Speedlight then work together to achieve the best exposure and white balance setting possible, all in a fraction of a second.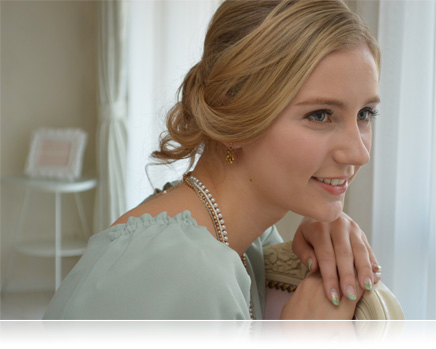 Specifications
Guide Number: 18 m/59 ft. (at ISO 100)
Electronic Construction: Automatic Insulated Gate Bipolar Transistor (IGBT) and series circuitry
Flash Exposure Control: i-TTL Balanced Fill-Flash with CLS compatible cameras
Lens Coverage: 18/27 to 200mm (DX/FX-format, Automatic mode)
Other Available Functions: Test Firing, Monitor Pre-flashes, Bounce capability
Bounce Function (Tilt): Flash head tilts up to 120? with click stops at 0?, 60?, 90?, 120?
Minimum Recycling Time: 3.5 sec. (approx.) with Ni-MH batteries, 4.0 sec. (approx.) with Alkaline-manganese (1.5V) batteries
Required Power Source: Two AAA-size batteries
Ready Light: Back
Minimum Number of Flashes / Recycling Time: 70 or more (1.5V Alkaline-manganese), 110 or more (Ni-MH batteries)
Dimensions: 2.3 x 2.6 x 2.5 in. (57.4 x 65.4 x 62.3 mm) (Approx.)
Weight (Approx. without batteries): 3.4 oz. (97 g)
Supplied Accessories: SS-DC1 Polyester Soft Case