The Samsung QF20 SMART Camcorder lets you shoot full 1920x1080 HD video from thousands of different angles and share footage instantly. Upload your best videos to Facebook and YouTube easily via built-in WiFi. And using 180 degree SwitchGrip 2.0, you can shoot HD video both vertically with either hand without missing any of the action. Couple the QF20?s 20x optical zoom with its one-button operation, and you?ll always be able to keep your focus on the fun.
SMART Connection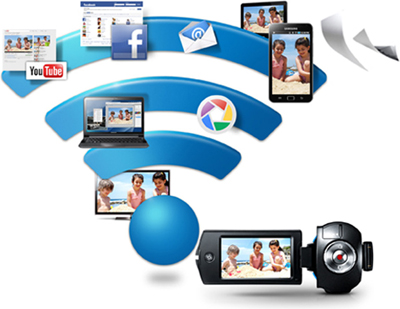 Wirelessly share and save your videos.
Send quality video directly from the camcorder to social networks like Facebook and YouTube
Use Auto Backup to transfer and store your video to your PC with the touch of a button
Enjoy video and images from the QF20 on your home TV with Allshare
SMART Capture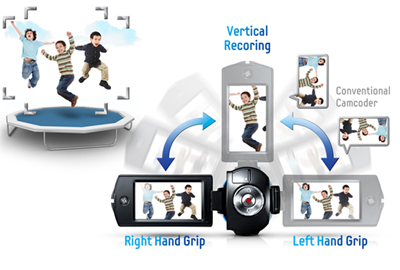 HD Video in the palm of either hand.
Switch Grip 2.0 allows you to switch hands without worrying about missing any of the action
Record both vertically and horizontally
One-button control makes recording and playing video easier than ever
20x optical zoom
SMART Creativity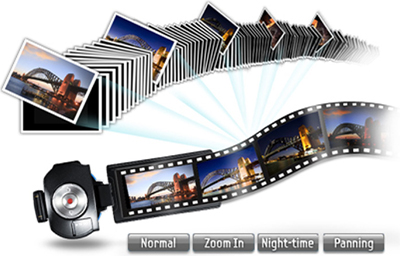 Smart and Fun.
OIS Duo and a new 5MP BSI CMOS Sensor ensure you will capture moments in beautiful color and clarity
Art Time Lapse creates an artistic effect that puts a different spin on your content
Smart BGM 2 allows you to choose your video?s background music and automatically adjusts audio levels