***OPEN BOX***
This NEW product you are browsing has been inspected by our qualified technicians to ensure that it meets factory specifications. It is guaranteed to be in perfect working order but it is sold in "AS IS" condition (for example, the box may be torn, there may be cosmetic scratches, etc). Please contact us with any questions BEFORE placing an order. We accept PayPal and all major credit cards. We do our best to describe each item we are selling to the best of our ability. Bear in mind that the item is sold as-is.
Use the "contact us" page to request additional info or images on this product.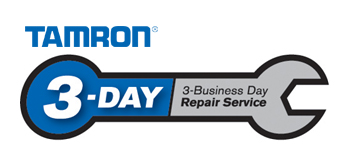 Features
This extended-range zoom offers true telephoto capability ideal for a variety of applications including sports and wildlife shooting. The lens also features the capability to provide beautifully blurred background to high light the main subject in portraiture, or "compression effects" that make the most of the telephoto lens.
Specifications
Lens Construction (Groups/Elements) 9-13
Angle of View 33 degrees -8 degrees
Type of Zooming Rotation
Diaphragm Blade Number 9
Minimum Aperture F/22
Minimum Focus 59.0in. (1.5m)
Macro Mag. Ratio 1:3.7
Filter Diameter 62
Weight 15.3oz. (435gm)
Diameter x Length 3.0 x 4.7in. (76.6 x 118.7mm)
Accessory Lens hood